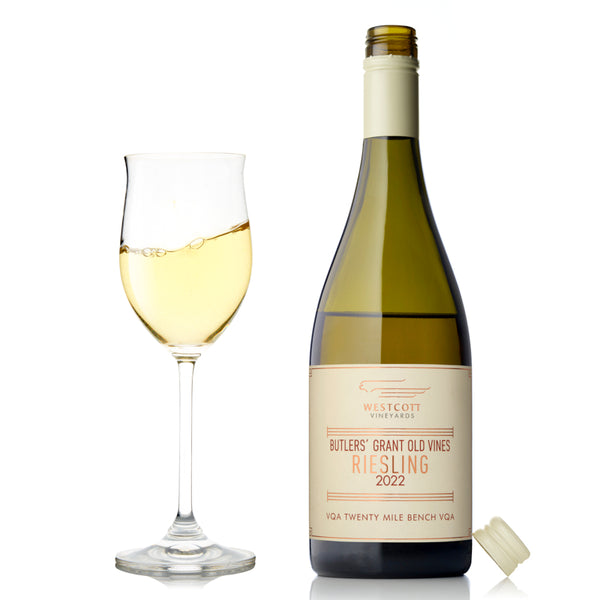 The wine opens with a fresh bouquet of juicy peach and ripe apricot, complemented by subtle hints of Meyer lemon. On the palate, the wine is bright and refreshing, with a zesty acidity that is perfectly balanced by a creamy mouthfeel. Flavors of peach and apricot are joined by a delicate touch of honeyed sweetness that adds depth and complexity. This is a beautiful wine that is perfect for pairing with light seafood dishes or enjoying on its own as a refreshing aperitif. 
Food Pairings
Baked brie, creamy cheeses, mac and cheese, fried foods.
From the oldest vines planted at our Butlers' Grant vineyards, this Riesling is perfect for sipping on a hot summer's day on a patio or cottage dock.